Deliver an SMS experience
Survey customers, deliver coupons and confirm appointments with branded mobile landing pages that launch directly from your messages.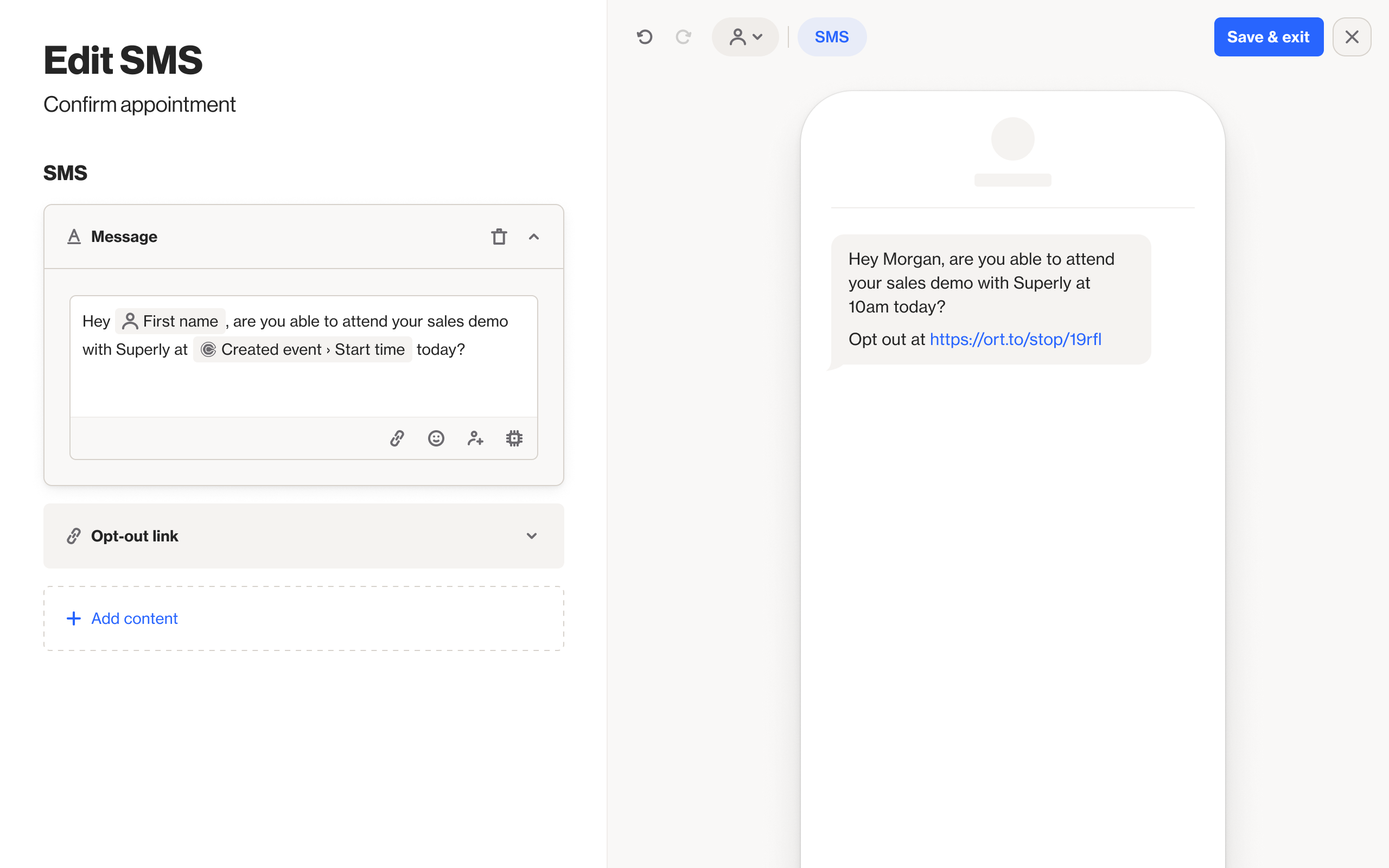 Send SMS anywhere in the world
Reach customers worldwide. Register numbers and send SMS in 18 countries. Add multiple numbers in a region to increase message delivery throughput.
Stay compliant with SMS regulations
Comply with all SMS regulations with built in safeguards and regulatory bundles. Quiet hours, opt in consent and opt out keywords are all built in.
Grow your SMS opt-ins
Collect SMS opt-in easily with branded announcement bars, pop-ups, forms and widgets. Pick from hundreds of SMS opt-in templates.
Track SMS campaign analytics
See how your SMS campaigns perform with key metrics such as message delivery, click rate and attributed revenue.
A/B test SMS messages
Run A/B tests for your SMS campaigns based on click rates or attributed revenue. The winning variant is automatically selected.
Get inspiration with templates
The SMS template library contains 100s of top performing SMS campaigns. Find templates for Ecommerce and B2B use cases.