Empower your team with data
Most reporting software is never used because it's too hard. Ortto empowers your whole team to discover data insights.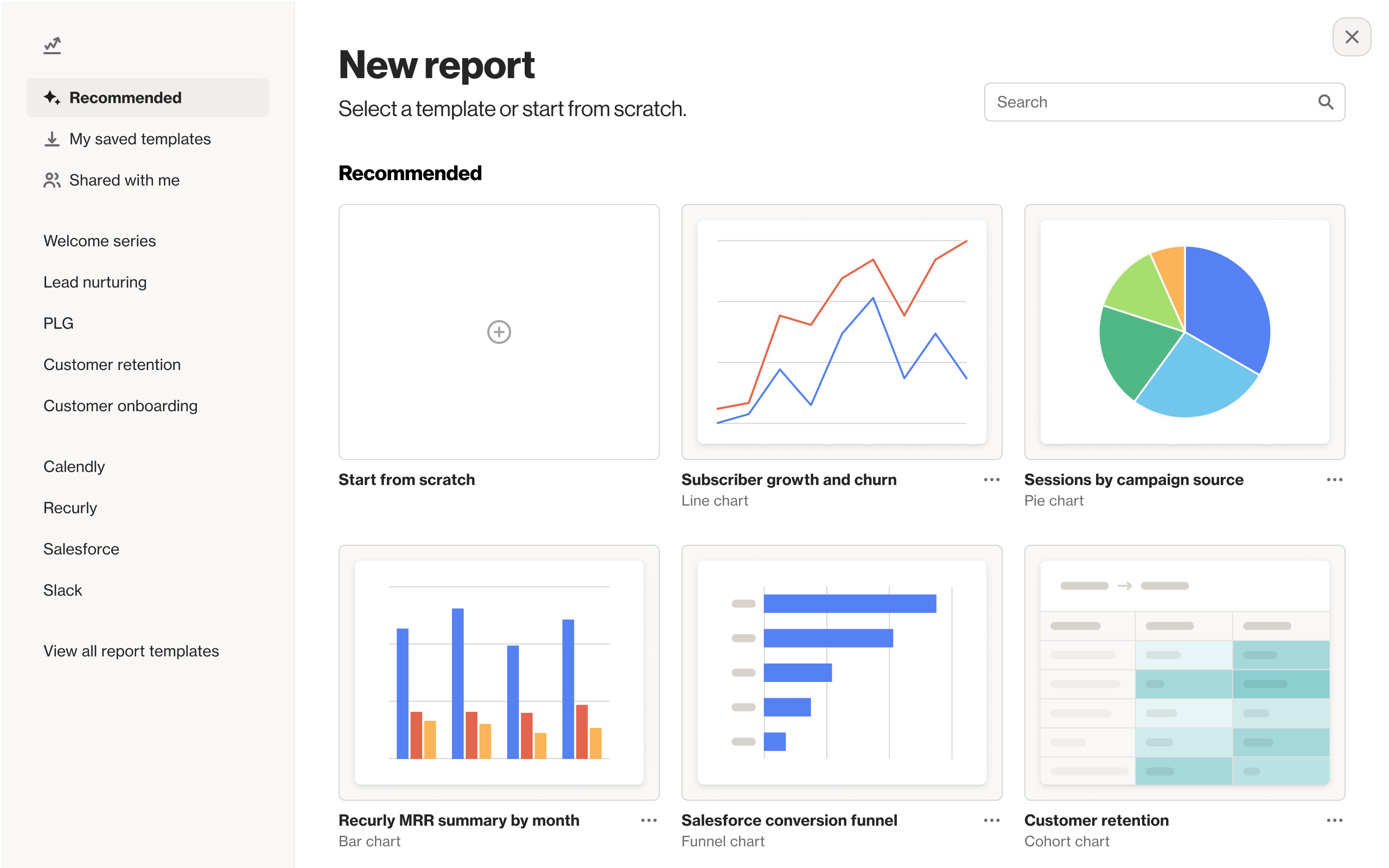 Start from a template
Browse report & dashboard templates to help you visualize and understand your data. Report on everything from campaign attribution to MRR movements.
Set goals
Using the metric report type you can set goals for your team for a given time period. As you progress towards your goal the rainbow dial with close.
Share reports & dashboards
Using a unique URL, you can easily share reports and dashboards with people who are not using Ortto. Share a quick insight or key metrics with your board.
Put your metrics on the big screen
With TV display mode, you can get a unique URL for your office display that will refresh automatically at key intervals. Set goals and visualize your progress on the big screen.
Setup notifications
Help align your team to your goals with dashboard and report notifications. Notifications can be delivered by email or directly into a Slack channel every day, week or month.
Customize dashboards
Design the perfect dashboard with a drag and drop interface. Display reports side by side or wide screen, and set specific or automatic time frames for each report.