Deliver a better product experience
Design personalized in-app messages to guide new users, announce new features and survey your customers.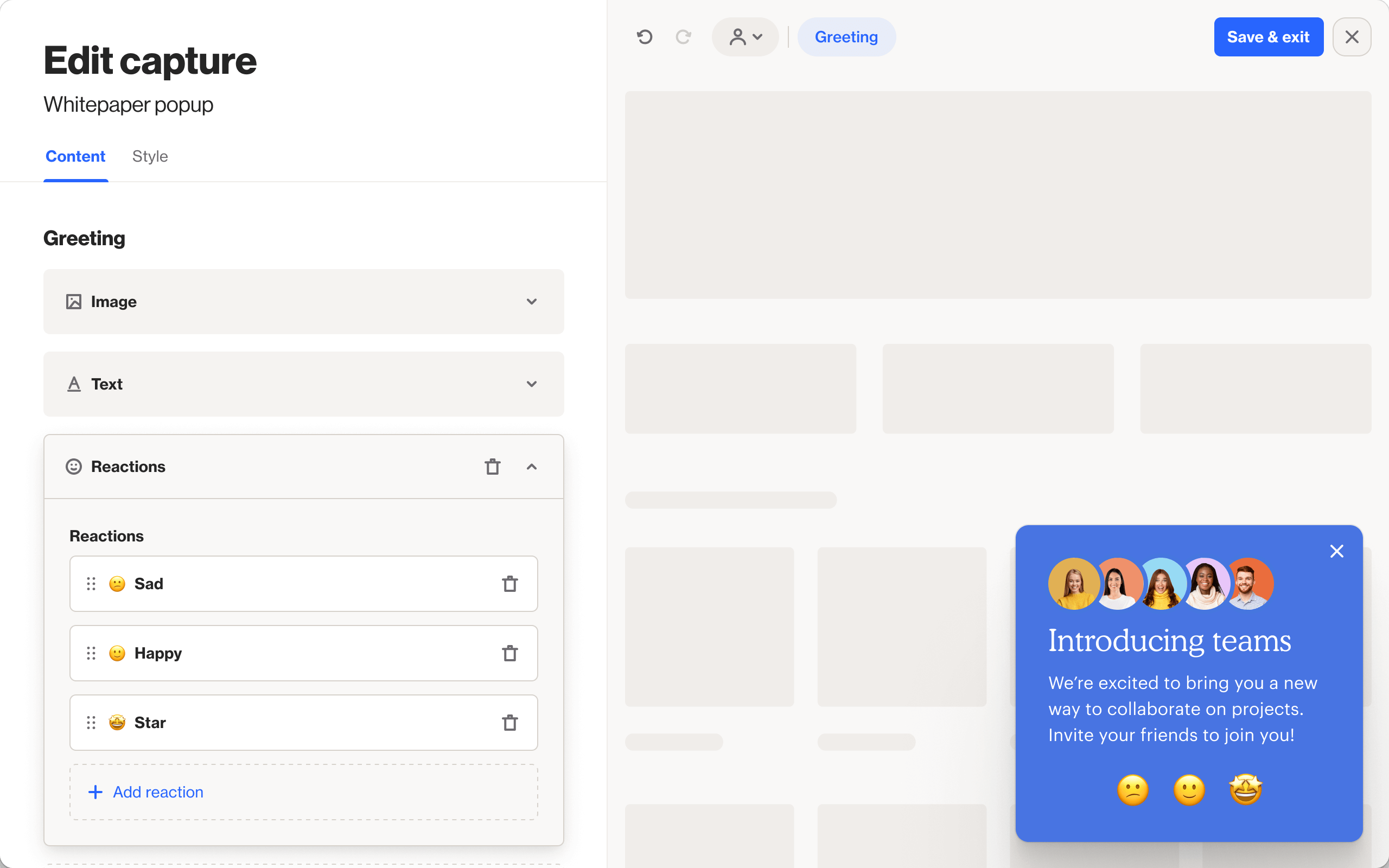 Send personalized messages
Add customer information to your messages easily using merge tags. Add everything from their first name to details of their subscription.
Design branded messages
Control the style and design of each message by applying your brand book styles. Customize every aspect of the message.
Avoid AdBlock
Unlike universal code snippets, our first-party tracking code cannot be blocked. This means your in-app messages are always delivered.
Deliver messages to the right people
Segment across all of your data from demographics and location, to product usage and behavior. Deliver the right message, to the right people.
Get insight from detailed reports
Message reports adapt to show you who clicked or how they reacted. Easily see if a message leads to a change in behavior.
Choose from 100s of templates
Browse in-app message templates to give you inspiration. Find templates for product launches, product engagement and surveys.